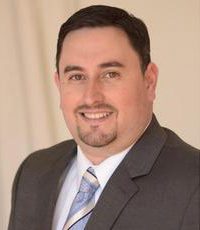 Ralph Andrews
Ralph J. Andrews is a NY Real Estate Attorney and a partner at the Law Firm of Andrews & Leung, PLLC.  He earned a BBA in Business Management from the Frank G. Zarb School of Business at Hofstra University.  He then continued on to Hofstra's Law School where he earned his JD in 2003.  Ralph has been working in the real estate industry since the late 1990s while in school and has since conducted thousands of closings where he has picked up valuable experience, not only in the law and procedures themselves, but also in learning how to deal with the complex personalities of clients, lenders and other real estate professionals. He prides himself on patience, professionalism and integrity and that is what distinguishes him from others in his field. In addition, Ralph currently hold a New York State Real Estate training license for CE as well as New Agent Training. Ralph is very popular trainer with the agents because he speaks their language. "How do we make this deal work"! Ralph and his law partner Steven travel all over the five boroughs, Long Island, Westchester, as well as NJ to close your deals.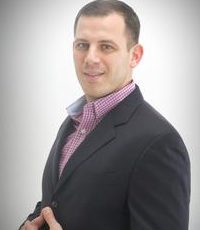 Eric Busuttil
Eric Busuttil is currently the Vice President of Business Development at Cross Country Mortgage. Eric is a St John's University graduate and has over 15 years of experience in the mortgage industry and has excelled in managing the day to day functions of expansion and the many facets of business development. These functions include but are not limited to managing and growing relationships with Real Estate Brokers, Agents, Real Estate Attorneys, Accountants, Financial Planners and other Mortgage Professionals. Eric holds a mortgage originator License in NY, NJ, PA, MA, and CA.  Eric also spends his time teaching several New York State approved continuing education classes for Realtors. Eric doesn't just love the interaction with other industry professionals but feels the best way to give back is to help others advance in their careers by sharing the knowledge and experience he has accumulated throughout his career.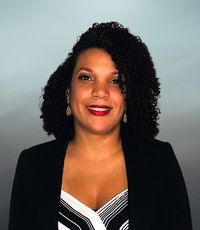 Sherita Delgado
Sherita is a Licensed Real Estate Broker in NY and has been in the industry for 15 years. She started her career at a boutique real estate office in Brooklyn before becoming a franchise owner of 3 locations that she co-brokered in Brooklyn and Queens. After over a decade in the industry, Sherita directed her focus toward Short Sales. Although initially introduced to this niche market during the 2008 recession, it wasn't until 2018 that she totally immersed herself into all aspects of the short sale industry and has been assisting distressed homeowners ever since.
Her experience led to her becoming a Certified Instructor through the NY Department of State which allows her to teach short sale classes to real estate agents for Continuing Education credit. Sherta's long-term mission is to use her specialized knowledge to create opportunities for homeowners to obtain properties with built-in equity in order to solidify the foundation of their path toward financial security.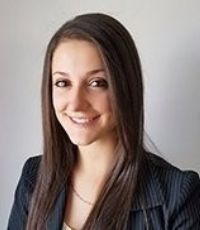 Amy Leeds
Amy Leeds is the Chief Operating Officer and a Financial Advisor at Fortitude Investment Group. Amy focuses on custom investment plans for clients, ensuring all their needs and requirements are met for their 1031 exchanges and overall financial portfolios. She helps bring Fortitude's vision to life while ensuring the company's operations run smoothly.
Amy's detail oriented and analytical perspective helps her formulate the best plan of action for clients' needs, using tax efficient real estate backed securities and other investment vehicles. Amy works with Attorneys, CPA's, Real Estate professionals, Qualified Intermediaries (QI's) and underwriters nationwide, to provide the highest level of competent service for investors.
Amy graduated Magna Cum Laude from Muhlenberg College in 2016. She obtained a dual degree; Bachelor of Sciences in Neuroscience and Bachelor of the Arts in Music, where she concentrated in Vocal Jazz performance. In her spare time Amy enjoys fishing, singing, boating, and all things real estate. She also enjoys participating in local charitable events and organizations. Amy resides on Long Island, in New York. She currently maintains her Series 7 and Series 66 licenses.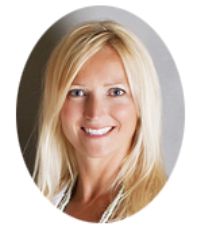 Michelle LaGrassa
Michele LaGrassa is a Tax Grievance Consultant for the Real Estate Division at Heller & Consultants Tax Grievance. Since 2009 Michele has been the trusted "go to" property tax grievance expert for thousands of real estate agents and homeowners across Nassau and Suffolk Counties. She's been a featured guest on WLINY Radio and is a recognized blogger assisting real estate professionals in building their businesses.  By reducing substantially high property taxes on both commercial and residential properties, she has helped 1000's of homeowners and agents alike sell their listings faster for more money.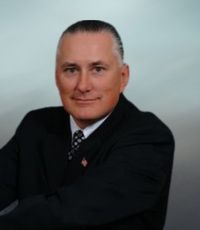 Frank Pietrzak
Frank Pietrzak is an Auctioneer with over twenty years' experience selling real estate, personal property and vehicles throughout the tri-state region. Frank specializes in municipality-owned property tax foreclosures and has helped return over 40,000 properties back to the tax-paying rolls in New York State. Frank has auctioned personal property too including everything from antiques, artwork, wine, $3Million in diamonds to over 1,000,000 items in a single-day liquidation of a large hardware store in upstate New York. Experiences gained through work as a contract auctioneer for the IRS, U.S. Customs, local governments, estates, investors and individuals will be shared during this action-packed course about New York's real property tax foreclosure process. You will learn about 'reserves' and the legal word 'absolute.' What is the "Buyer's Premium" and what is the best bidding strategy to win your parcel? A past-president of the New York State Auctioneers Association, New York State bid-calling champion and Missouri Auction School graduate, a mock property auction will be performed so you can hear and see how Frank sells real estate at the "speed of sound."
Robert Tuzzo
Robert Tuzzo currently holds the position of Vice President at Cross Country Mortgage and brings a record of repeated success in the mortgage industry. He is responsible for generating billions of dollars in loan origination volume for various national mortgage banking firms over the last 20+ years. He prides himself on developing innovative new strategies to continue to stay on the cutting edge of mortgage industry professionals and set him apart from his peers. He uses these strategies to create alliances that foster mutual growth and expansion between respected real estate and finance professionals. Robert spends his free time using his wealth of knowledge and experience to teach New York State approved real estate continuing education classes to realtors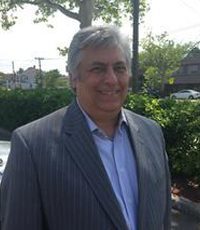 Doug Vairo, Director NYSORE
Doug Vairo is the Director of New York School of Real Estate. Since 1998 Doug Vairo, has trained thousands of loan officers and real estate agents around the country. Doug has trained for companies such as, Countrywide, Capital One, Wells Fargo, Morgan Stanley, Exit Realty, Brooklyn Real Property, Staten Island Board of Realtors, Bronx Board of Realtors, Brooklyn Board of Realtors and countless other organizations. Fast forward 20 years to the New York School of Real Estate. The training school was opened as a result of the many positive testimonials received over the years. Doug has been called an 'Entertrainer" by many students. He weaves fun and learning into a great experience. Doug has authored "Credit Smart", sold on Amazon as well as a full blown "Loan Officer Training Boot Camp". You can find those items at www.loanofficerstore.com
Stay Up To Date With The Latest Real Estate News & Course Schedules